The Gunslinging Showgirl
As a child, Tina Winchester saw her father murdered. Now grown up, she's taking a stand to defend her home.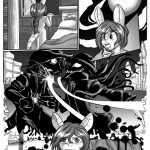 The Pride of the Huntress
While tracking a bounty, Tina runs afoul of a rattlesnake named Sitala, seeking vengeance against Tina's targets. Can the two put their differences aside to capture the crooks?